This amazing book irresistibly captivates toddlers with over 15 exciting activities. From exploring dinosaurs to learning life skills, it guarantees hours of thrilling adventures that'll keep your child coming back for more!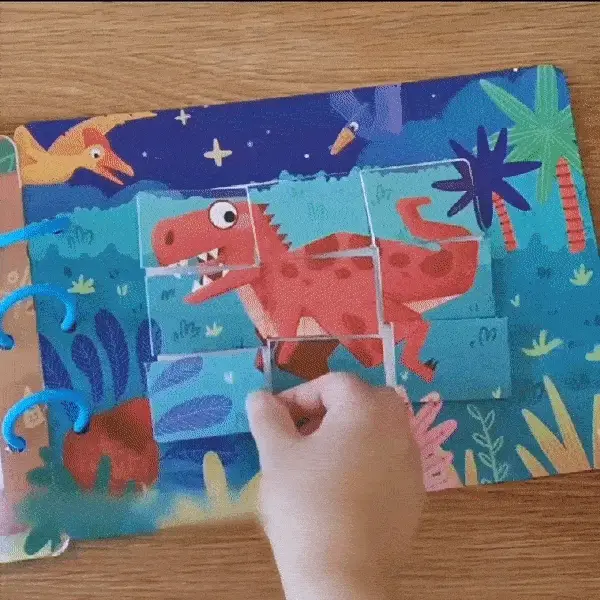 Hands-On Ease, No Intervention Needed!
Every piece is reusable! Relax knowing they're all safe and non-toxic for your little one. Let them play while you enjoy some peaceful moments!