"Light Needs? EASIER is on the way!"
Bring a Touch of Nature To Your Outdoor Space with WagPawLights™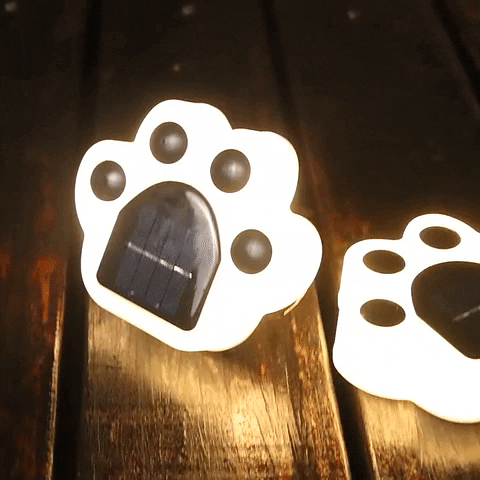 WagPawLights™ feature a unique paw print design that is sure to delight and impress your guests.
Powered by solar energy, these lights are not only eco-friendly but also cost-effective, providing hassle-free lighting for your garden, walkway, or driveway.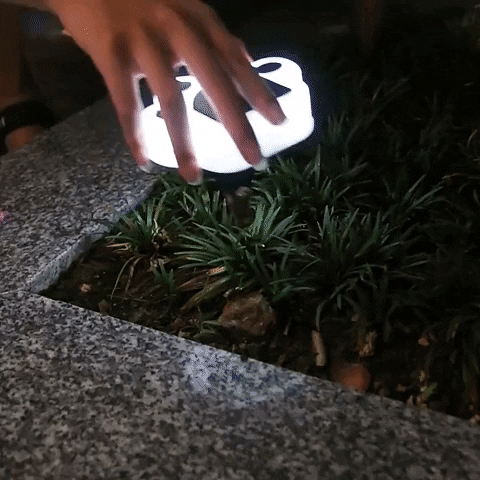 Decorative Night Lights for Garden
This package includes 1-4 pcs of cute animal doggy paw shaped solar path lights which auto turn on when nights fall. Each light contains 4 LED bulbs, which are solar powered and create higher brightness with gentle warm white light. WagPawLights™ are awesome dog room decor, outdoor garden decor, house yard decor, deck decor and ideal gifts for pet dog, cat, pug lovers.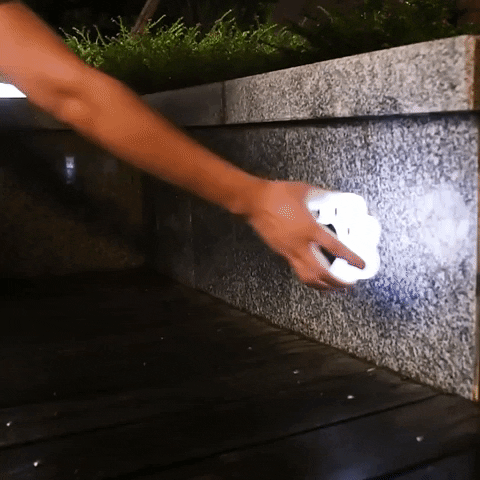 Auto On & Off Solar Lamp
Turn the switch to "on" position then locate these dog paw solar ground lights somewhere outdoor with direct sunlight. The solar panels will charge during day and led lamp will shining for 8-10 hours into the night once fully charged. No extra wires needed and zero expense on your energy bill.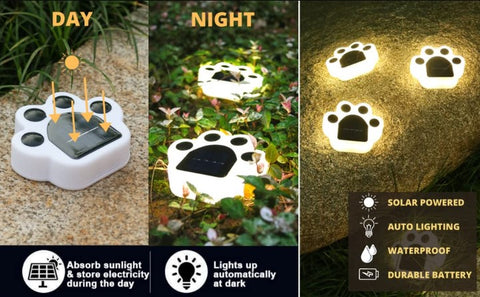 Two Ways to Install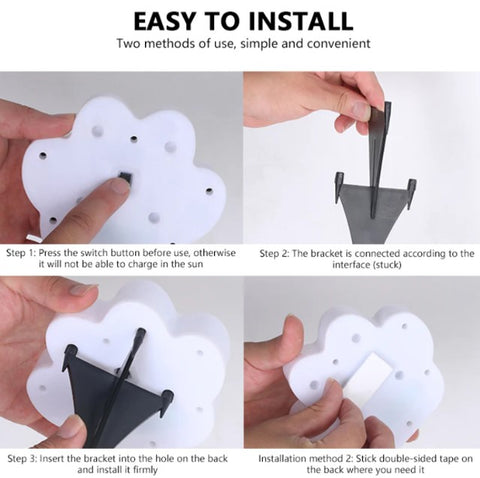 1. Plug these little solar ground lights with the stakes provided into soft ground, such as lawn, grasslands, flower bed, garden, grave yard etc.
2. Use double sided stickers ( 3M mounting tape ) provided to stick these bulldog décor solar lights on any outdoor hard surface to glitter your paths like driveway road, pathway, sidewalk, fence, deck, step stone, patio etc.
Waterproof & Durable
WagPawLights™ decorative solar pathway lights are IP65 water proof and dust proof. Made of ABS plastic, which last much longer than cheap plastic outdoor landscaping lights lantern.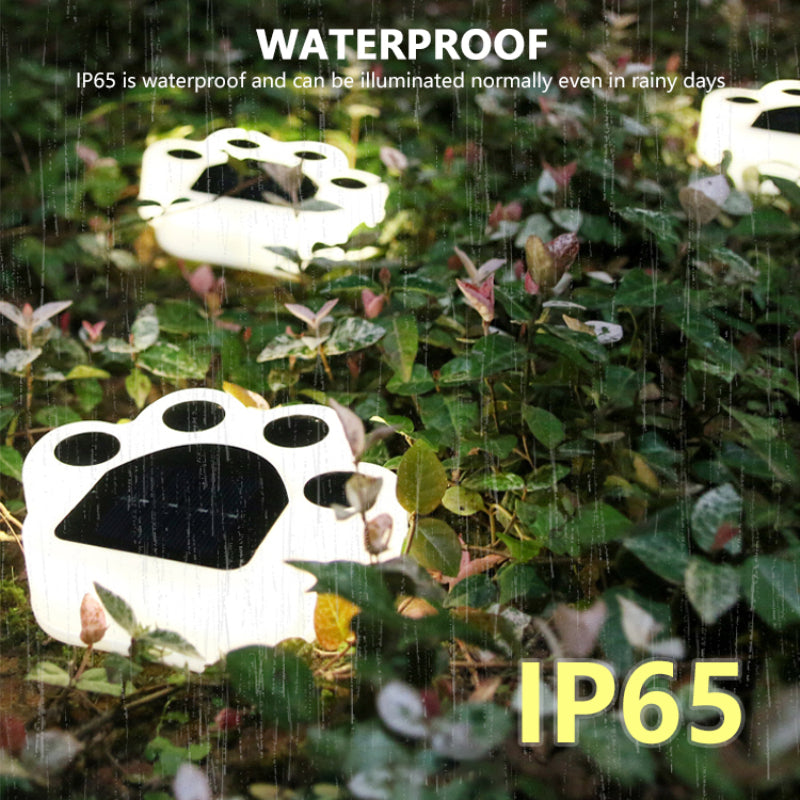 Light up your garden with these paw print solar lights.
Creative and beautiful decoration for your garden, yard, lawn, or pathway.