SSL Certificates For 100% Security!
✉️ 24/7 Customer Support: info@blomuse.com

Glitter Paint Pens - Our Metalic markers come with rich radiant and glitter metallic color. 10 colors assorted/Set: Gold, Silver, Black, White, Pink, Olive, Green, Blue, Purple, and Brown. Incredibly popular with kids and adults.


Marks on Various Surfaces - These metallic marker pens are ideal for rock painting, scrapbook painting, wood painting, and craft card making. And these metallic markers can be used on stone, mug, glass, wood, plastic easter egg painting, scrapbook accessories, etc.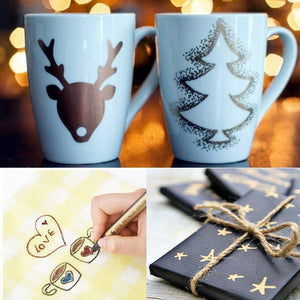 Water-Based Paint pens for rocks - These water-based paint markers are non-toxic, odorless,non-bleeding, safe, and kid-friendly design. With specially formulated, opaque, permanent ink, great markers for black paper, painted rocks, painted wood, painted glass, painted mug, etc.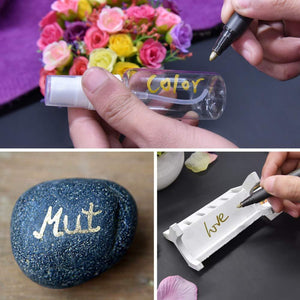 A Perfect Gift Set - Rock painting supplies/scrapbook supplies are the ideal gift for children, teenagers, art students, artists, scrapbook makers, scrapbooking pens lovers, etc.