❤️❤️Cardinals are widely believed to be messengers from above, the embodiment of loved ones who have gone before us. Now, the comfort they bring in times of loss is celebrated in this radiant Messenger from Heaven Ornament, One look at this masterfully handcrafted Christmas tree ornament and you're sure to be captivated by its elegant opulence.❤️❤️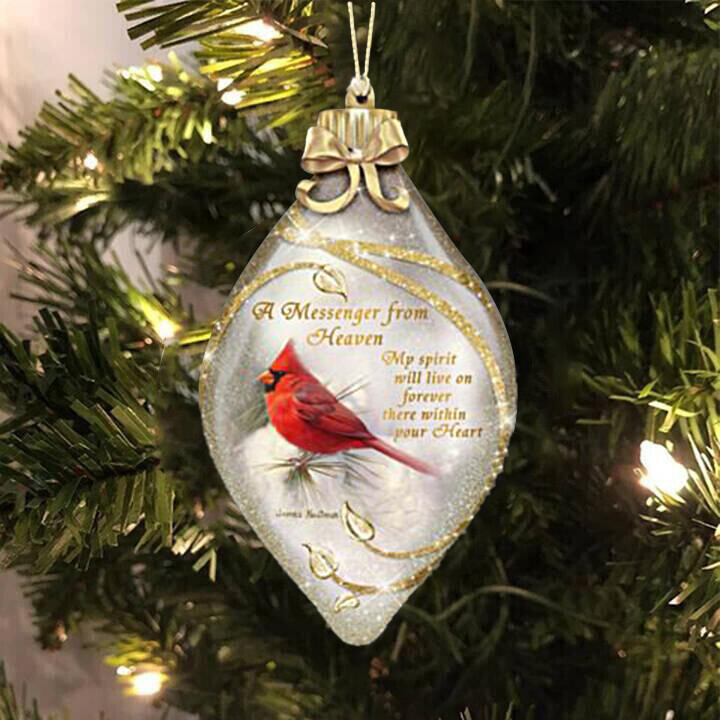 In the center is a comforting sentiment in scrolling golden calligraphy: "A Messenger from Heaven" followed by "My spirit will live on forever there within your Heart"❤️❤️They say cardinals appear when a loved one is near. Cardinals can remind you of a departed loved one and are known as the most notable spiritual messenger.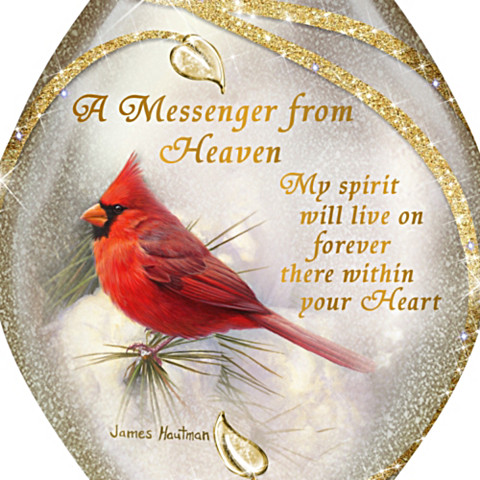 With the flip of a switch LED lighting inside the ornament sets it aglow, dancing against a unique inner glitter finish.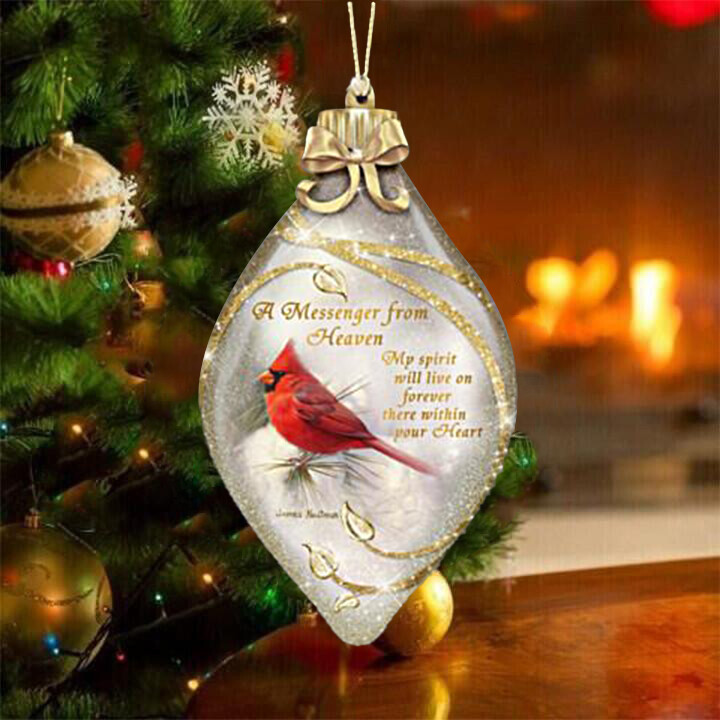 For yourself or as a thoughtful gift, this beautiful cardinal collectible is sure to be treasured for the message of enduring love it brings. It even arrives in a custom-made presentation box with a thoughtful poem card.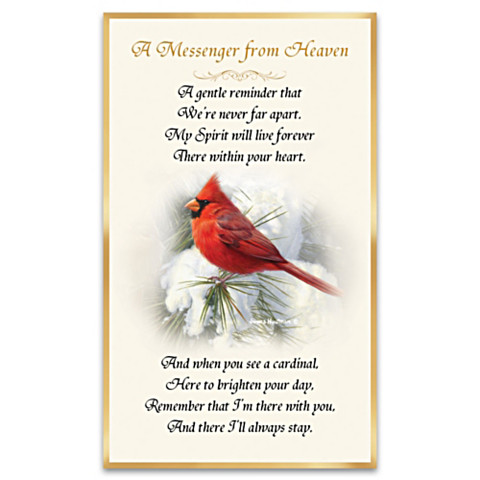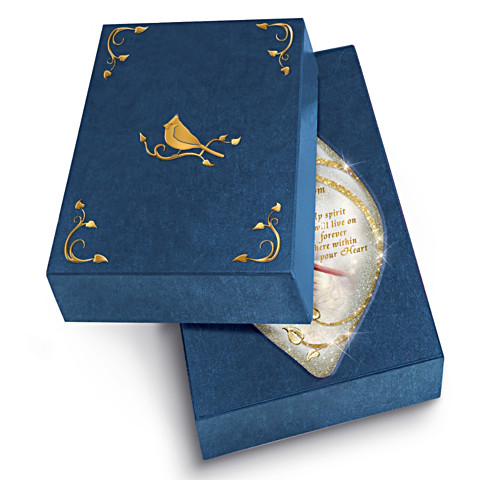 Measures :5-1/2" H; 14 cm H