This cute button for the start of kindergarten arouses anticipation and pride and is the ideal little gift for the big day.
My daughters proudly wore their buttons for weeks and were happy about them. 💛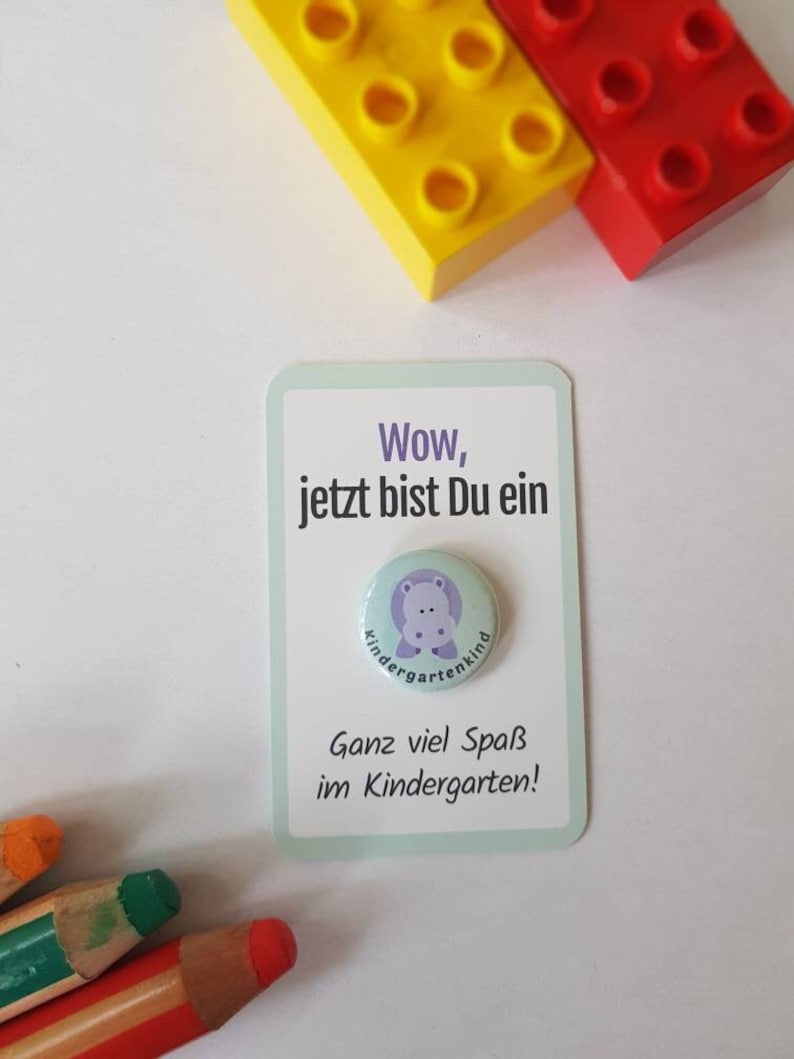 The nice thing is, the button has no pin! In this way, clothing and child remain intact. As soon as the little ones no longer want to wear the button, they often tear it off their shirt and the things then unfortunately break with a needle fastener.
And it doesn't have a magnet closure either, as swallowing magnets can be deadly for children.
he clasp clip can be easily attached and removed. :-)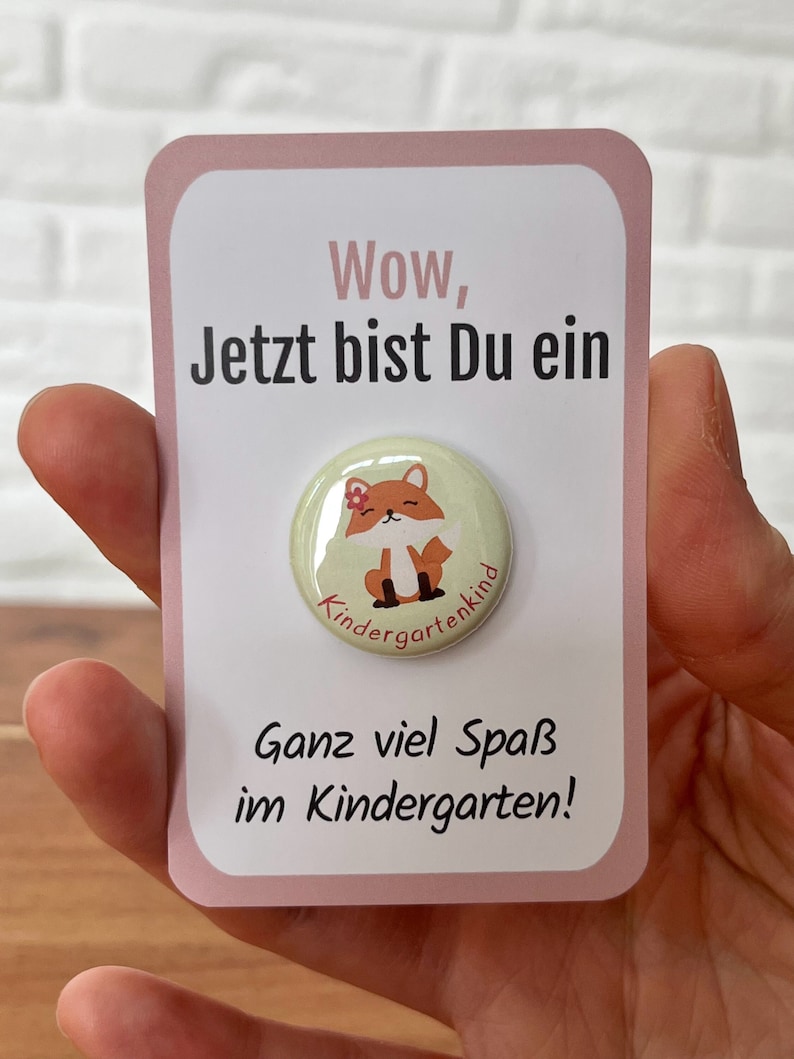 The button is attached to clothing, backpack, paper, cuddly toy or doll with a clip.
Ideal for small children: the button has no pin, but a round clip for fastening.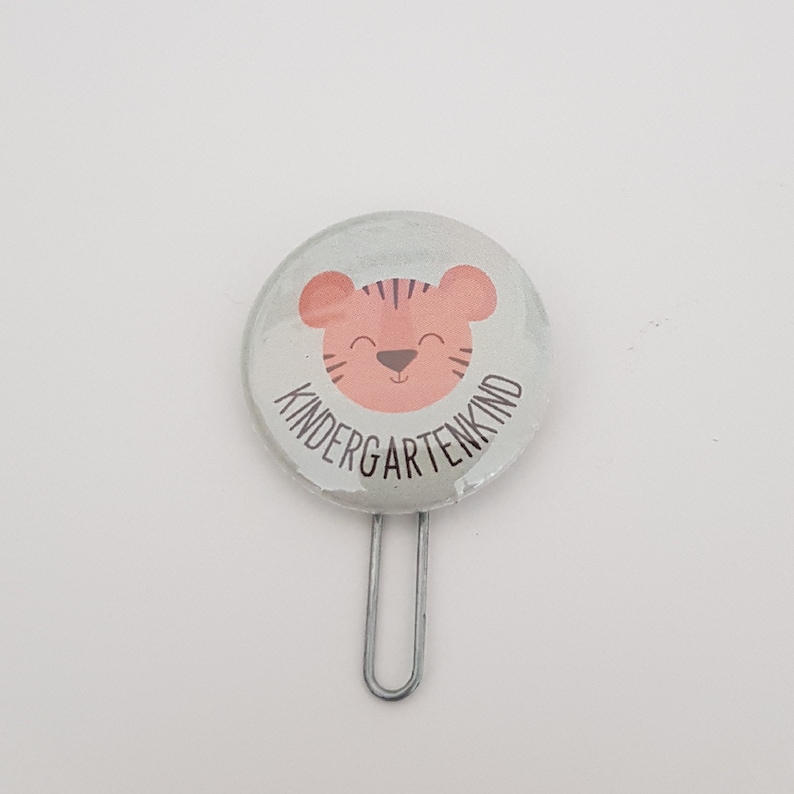 Would you rather have a different motif for your kindergarten button?

There are many other animals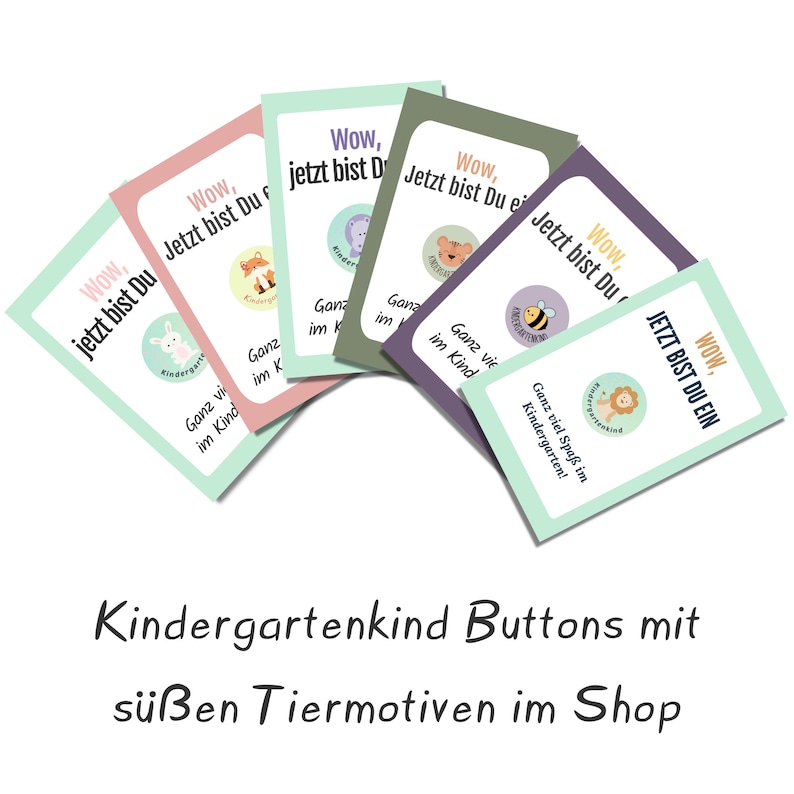 💁‍♀️ What you get 💁‍♀️

You get...

💛 A card
💛 A 2.5cm (diameter) button/pin for kids or the larger 3.5cm diameter
💛 With a clip --> So WITHOUT a needle!
💛 In a pretty gift box
The card to which the button is attached is 8.5 x 5.5 cm and has extra rounded corners so that nobody pricks themselves.


Details:
Size: 8.5 x 5.5cm