Do you know the dangers of driving in winter? tyre slippage can easily lead to a car accident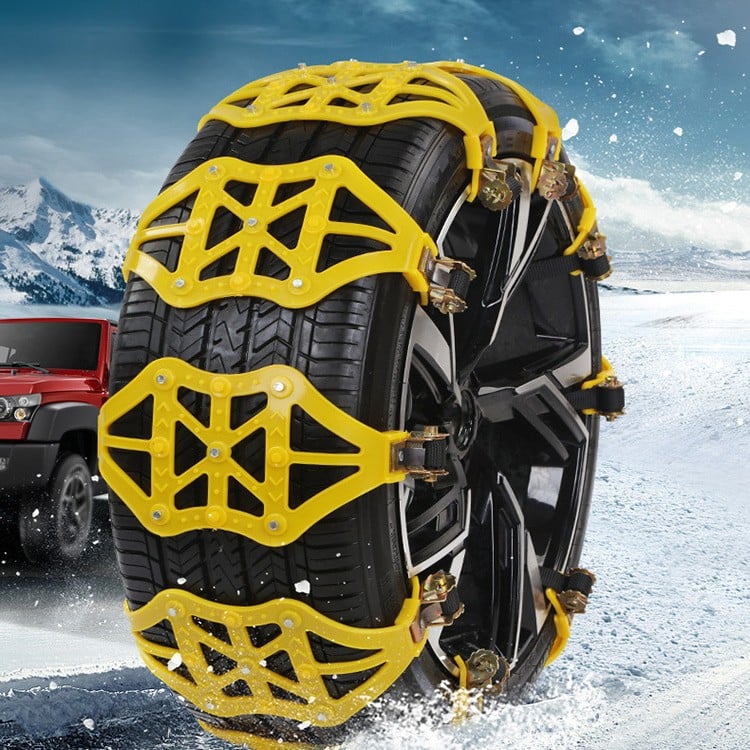 【High quality tire anti-skid chain】
Tire anti-skid chain is made of high quality thickened TPU material, durable and tough, harmless to tires and roads, and resistant to low temperature.
The high hardness metal nail prevents the tire from skidding when touching the ground.
The arc hollow design effectively eliminates snow and water and strengthens the anti-skid effect.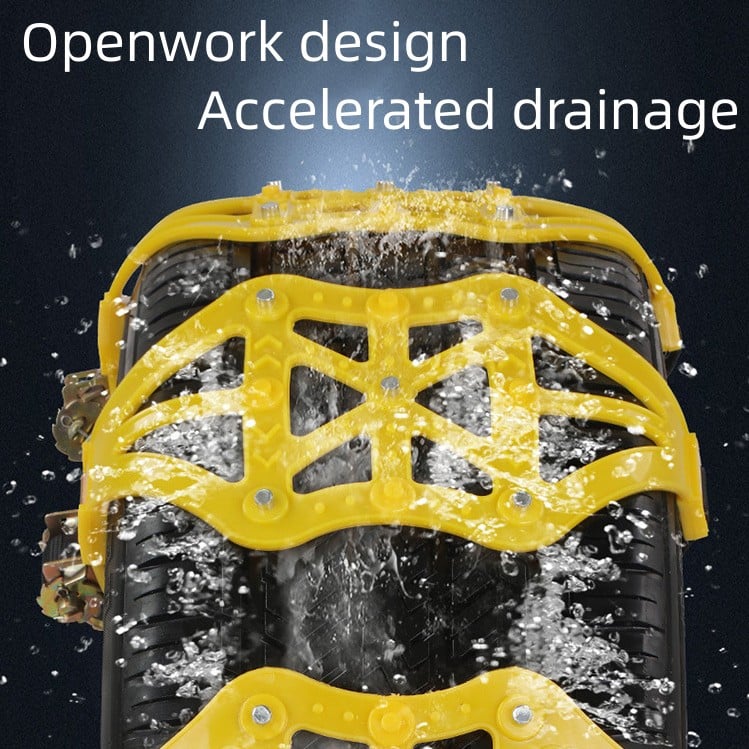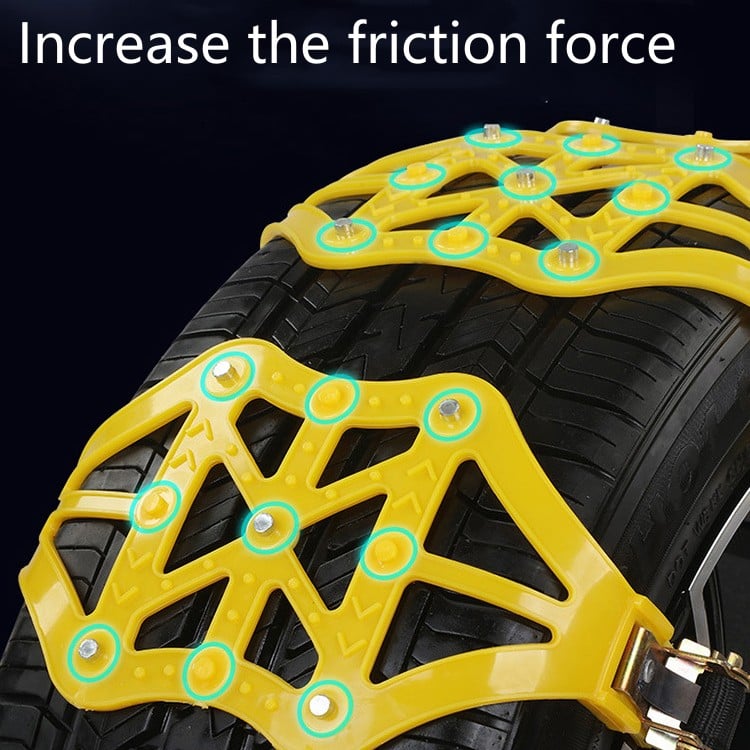 【Upgrade buckle design】
The new gear fastening buckle will not cause the chain to loose or deviate from the correct fixed position, and the design has adjustable shoulder straps.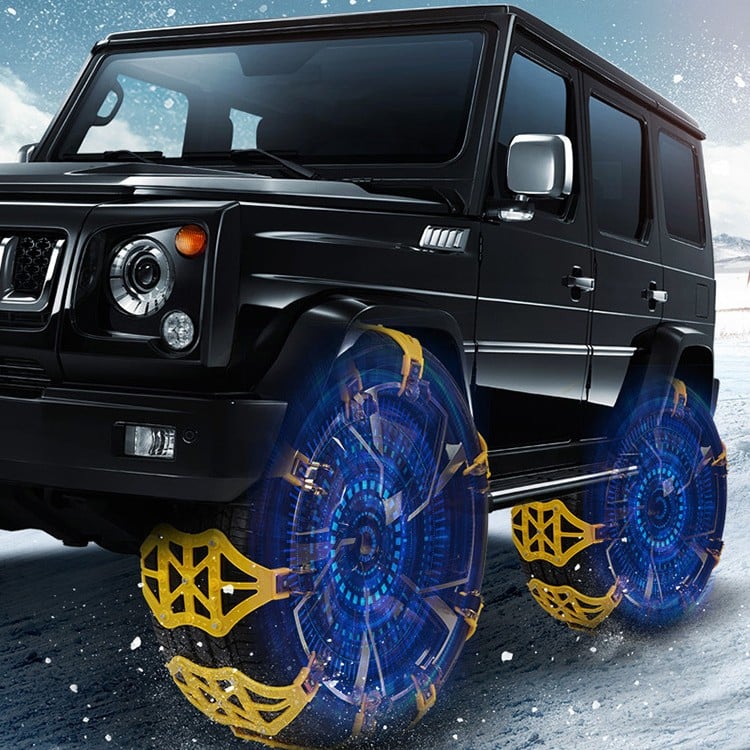 【Auto anti-skid chain is easy to install】
Anti-skid chain is easy to install and safe to use. Snow chains can be set up in minutes, require no jacks or moving the car, are easy to use, easy to operate and fit on almost all tires.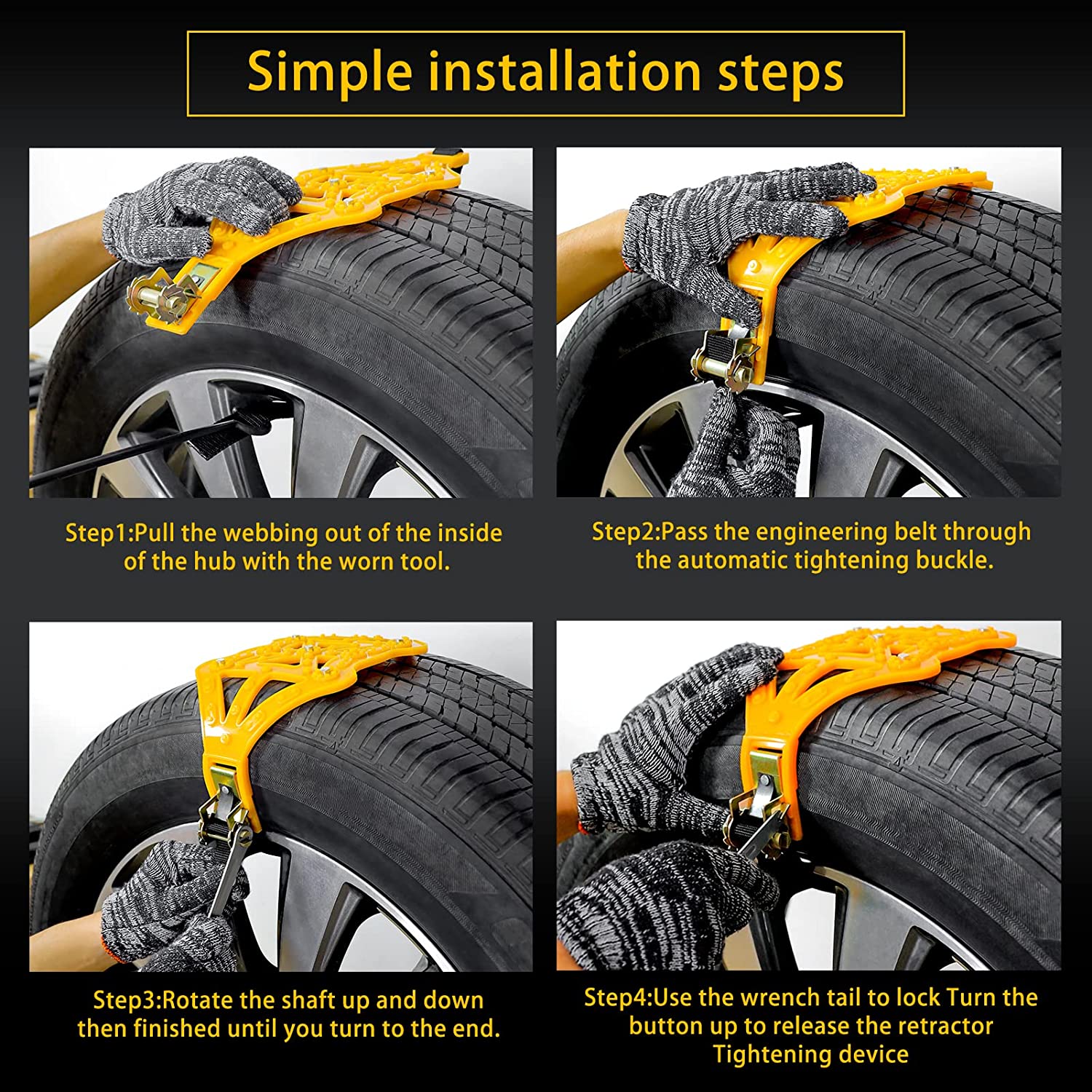 【Features of anti-skid chain】
Anti-skid and wear-resistant, long service life, anti-aging, ice breaking and road grabbing, low noise, strong toughness.
The chain is widened and thickened, and the hard nails are toughened to effectively prevent breakage, which is more durable than traditional tire chains or cables.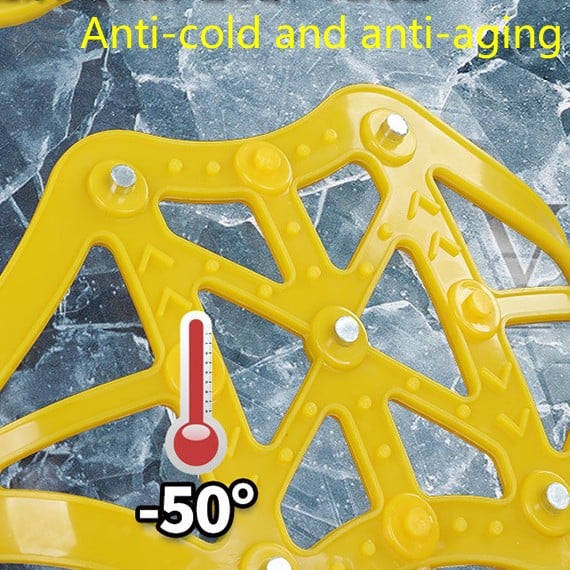 Tips:
Please avoid using on flat ground. We provide 100% satisfaction with our tire chains, if you are not satisfied with the snow chains or have any questions, please feel free to contact us, we are happy to solve for you
Remember:
When driving in snow, please control the vehicle speed below 30 km/h when using this product.