🕷 These Giant Spider Earrings will Make Your Halloween Outfit Unforgettable! 🎃
Sculpted meticulously with precision and an eye for detail, these earrings are a combo of plastic (making them lightweight enough to not drag your earlobes down to your shoulders) and stainless steel. With a screw back enclosure ensuring that your spider doesn't make an escape, these earrings take 'sticking around' quite literally!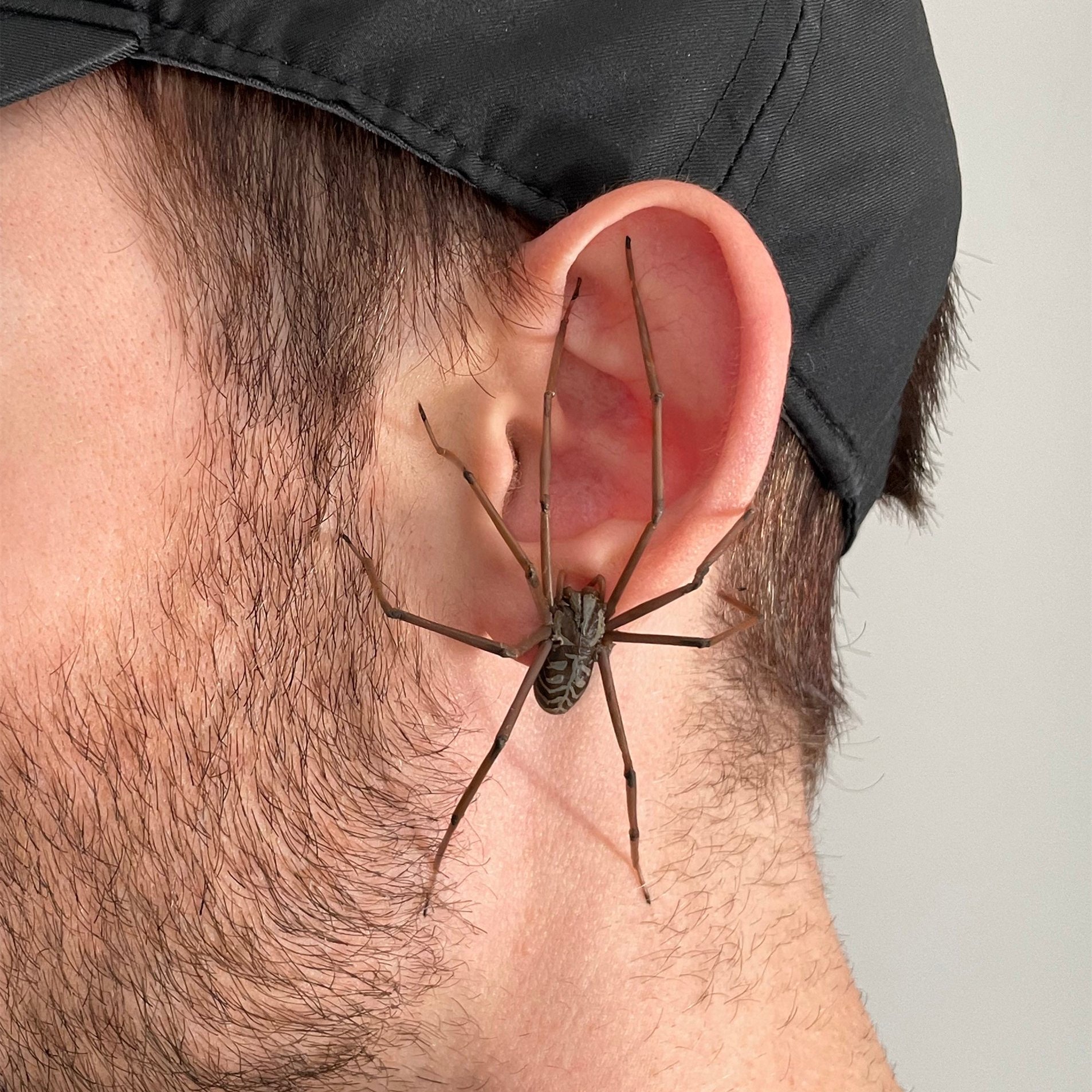 What makes these earrings particularly stand out, apart from their sheer size (oh, did we mention they're a staggering 5 inches long?), is the way they attach to your ear. Instead of the conventional drop from the earlobe, they latch on by the abdomen of the spider. The effect? It appears as if the spider is comfortably nestled against your neck, making its leisurely way up or down. Gothic vibes, anyone?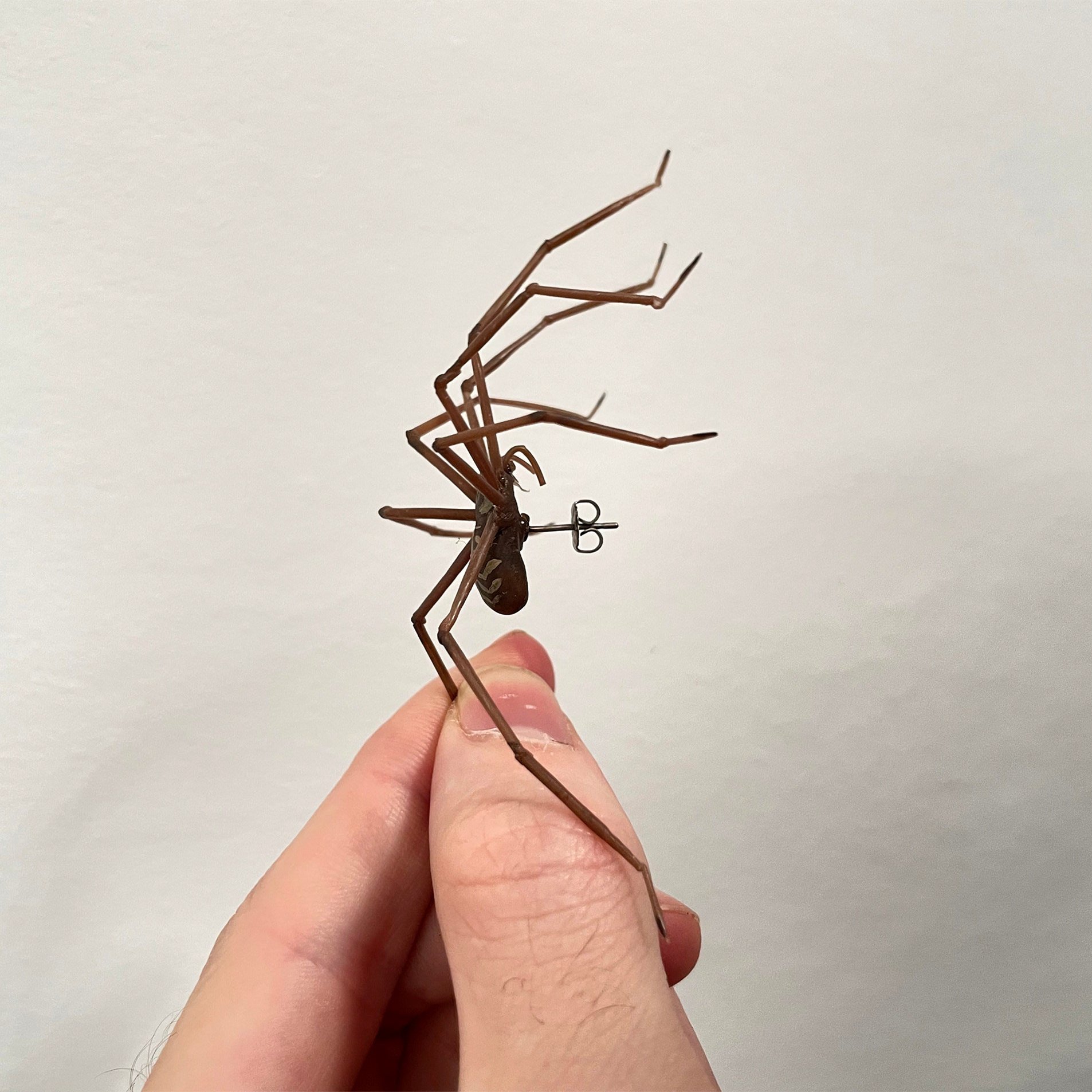 Now, one might ask, "Why would anyone want a realistic giant spider hanging off their ear?" Well, let us tell you why! These earrings are not just about the spook factor; they're the ultimate fashion statement. For those who embrace the gothic style or simply want to make a mark at any event (especially around Halloween), this is your go-to accessory. Imagine walking into a Halloween party, and even before your costume gets noticed, your earring has already started multiple conversations. That's right, this isn't just an accessory; it's an experience.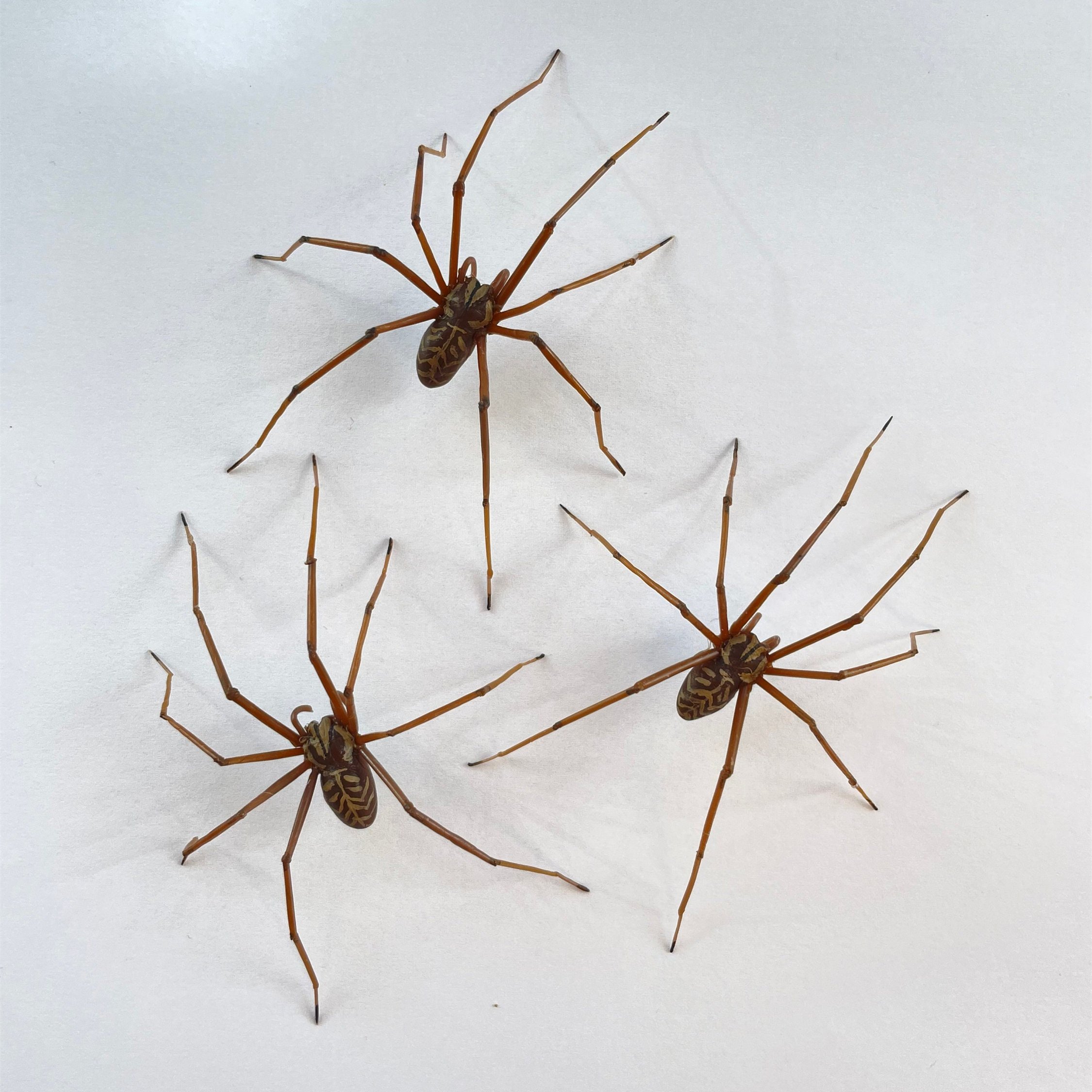 So, this Halloween, if you're seeking an accessory that's more treat than trick, look no further. Whether you're an arachnophile, a gothic fashionista, or simply someone who enjoys the quirker side of life, these earrings are for you. Just be prepared for the mix of awe, intrigue, and the occasional "Eek!" that they're sure to evoke.