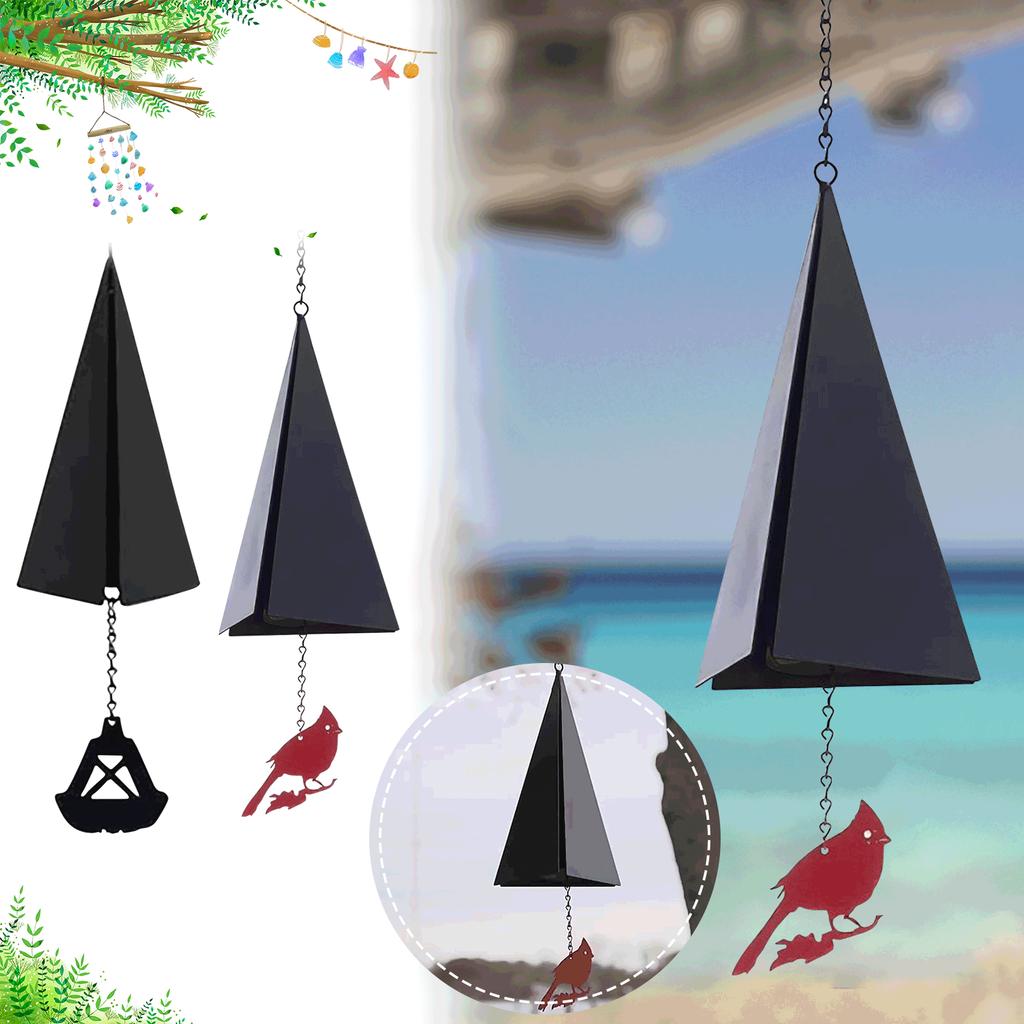 This Wind Bell captures the soul-soothing, melodic tones of distant buoy bells rocking in the ocean. The triangular form provides 3 distinct pitches and catches the passing breeze with a choice of wind-catcher to reflect your taste: choose from Compass, Cardinal, Watchtower, Buoy. The wind bell is made of quality Iron and given a full powder coating for durability outdoors year-round.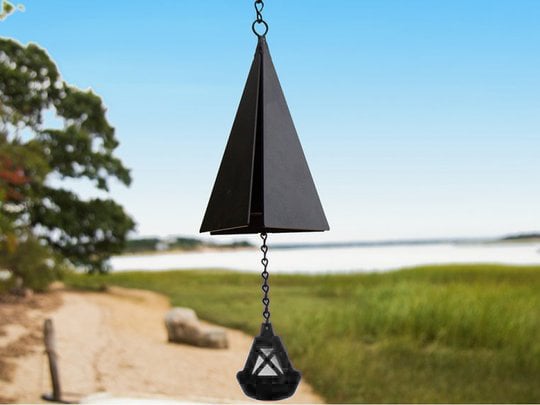 SPECIFICATIONS

*Length:20inch
* Black Buoy windcatcher
* Powder-coated with a durable outdoor weathering finish
* Made using quality recycled Iron
* All Iron is a "living finish" and will patina over time
* Jack chain
* Single Tone
SHIPPING
We would greatly appreciate your patience and understanding as we work to meet demand while ensuring that every piece meets our high-quality standards.