The countertop where you keep your faucet and dish soap is always WET & GETTING DISCOLORED?
Every time you use the faucet, water collects on the countertop under the handle?
Try this fantastically styled draining pad. This sturdy, flexible pad stays in place, drains well, and keeps the countertop dry!!!!!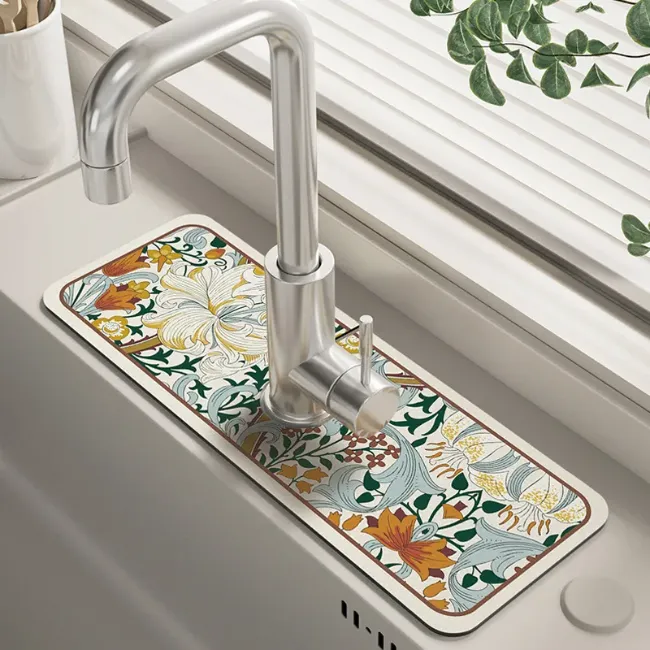 FEATURES:
💧Powerful Absorbency - Because the material has sufficient absorbency, water on a typical countertop is often completely absorbed within seconds.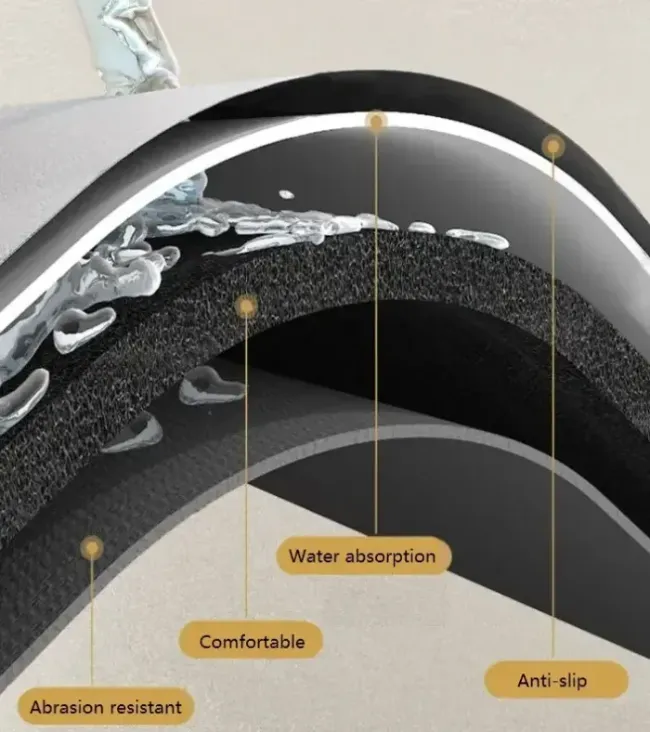 💧Easy To Clean - After a period of light cleaning with a brush and detergent and rinsing with water it can be applied to tile walls and will fall off automatically when dry.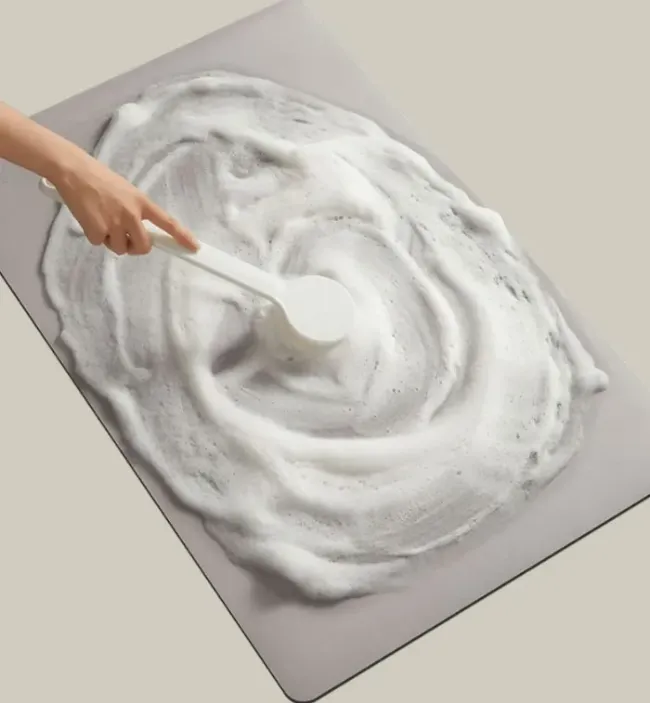 💧Anti-Slip - The back of the draining mat has a rectangular textured finish that allows for a firmer grip on the countertop to avoid sliding.

💧Easy To Install - Implemented in accordance with the international hole diameter of 6.35cm, suitable for most homes.

HOW TO ABSORB WATER:

SCENE SHOW: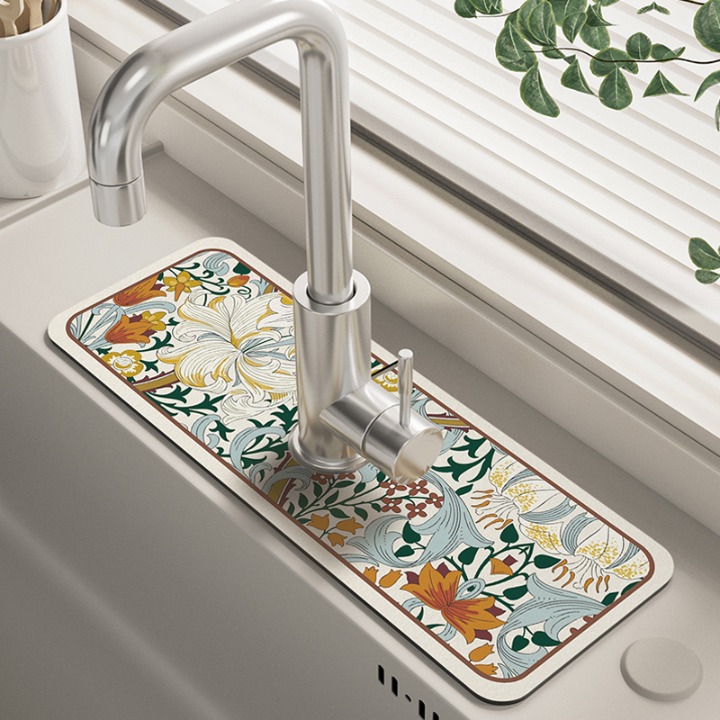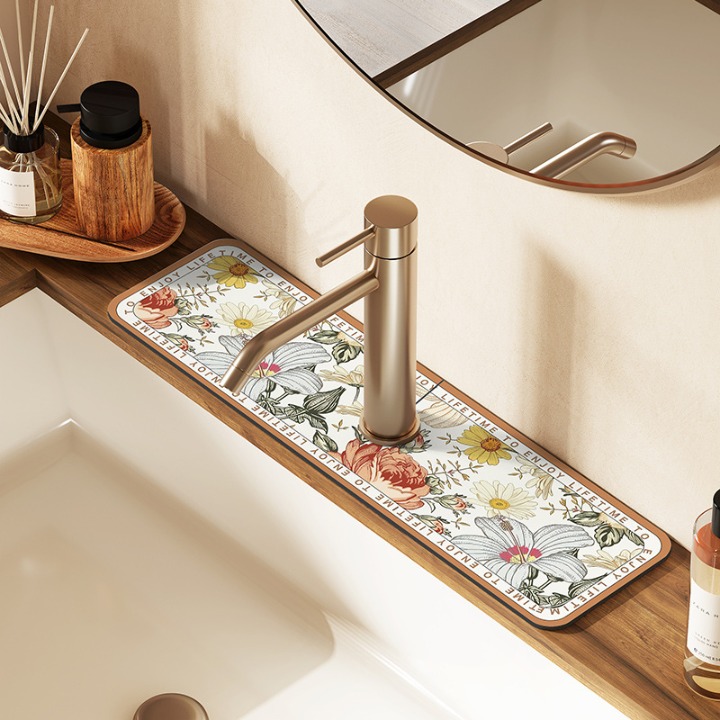 SPECIFICATIONS:
Material: Diatomaceous earth
Size: 38*13.8*0.3cm
NOTES:



❤️Thank you very much for visiting our store. Have a nice shopping day❤️