😍GET ONE FOR YOU AND A LOVED ONE! 😍
Now please give the romantic rose lucky love coin to your significant other;
the heart-shaped love lucky coin will become the best witness of your love.
Meaning of Love: "I love you in different country languages" engraved on the love coin.
❤Let your loved one know you have a piece of them with you at all times.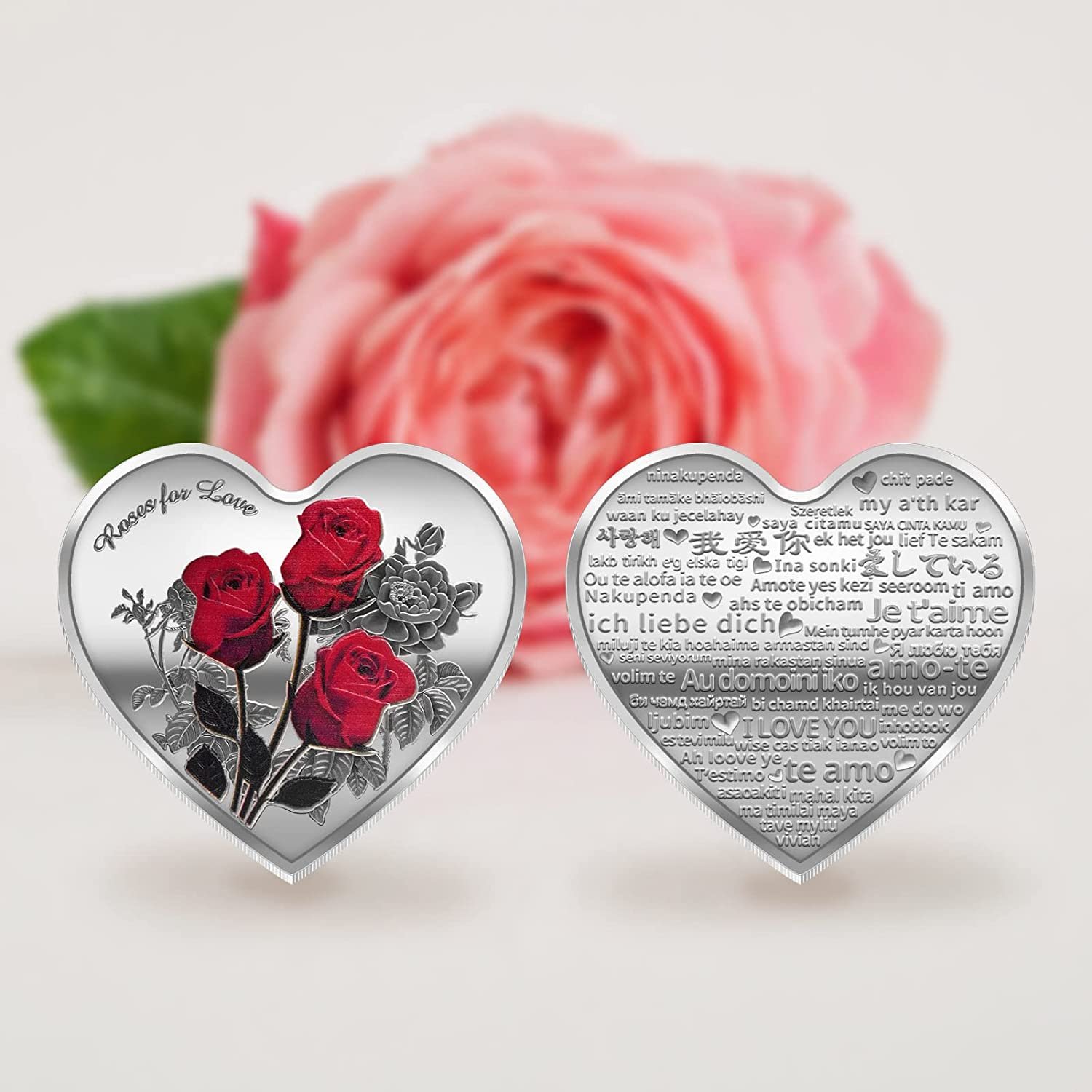 The lucky love rose coin will carry your lover's love with you forever.
✅Meterial:Made of high quality alloy, it is high strength, durable and easy to store.
✅Package:You will receive a heart-shaped coin in the size of 1.69 X 1.57 inches.
✅Connotation:One side is a rose, the other side is a sentence suitable for lovers, expressed full of love.
✅Design:The appearance of the three-dimensional relief design, genuine look, feel and weight, great attention to detail.
✅Advantage:Souvenir art collectible, i love you in 52 languages on the back, which is the best way to give it to your lover.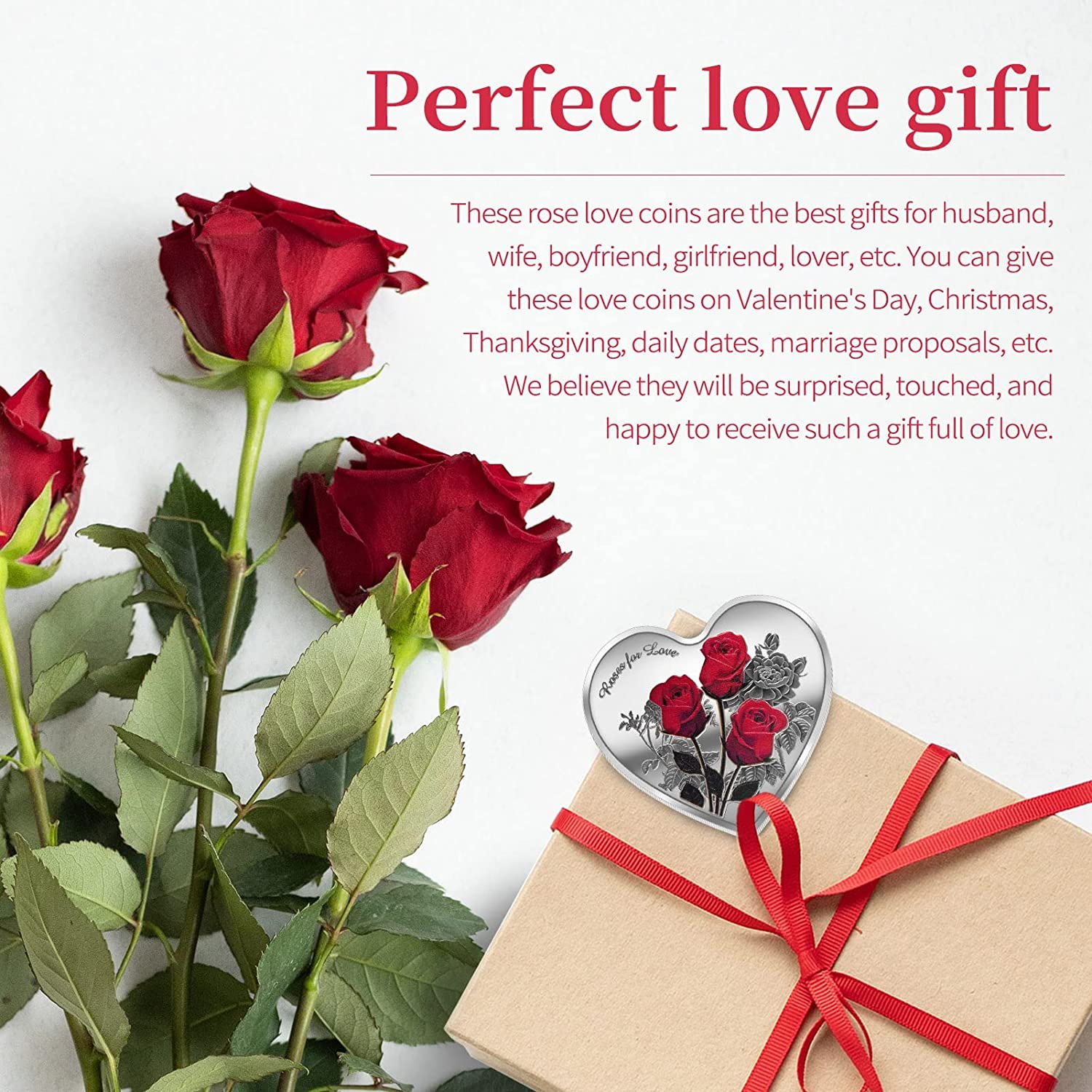 💝"I love you" in different country languages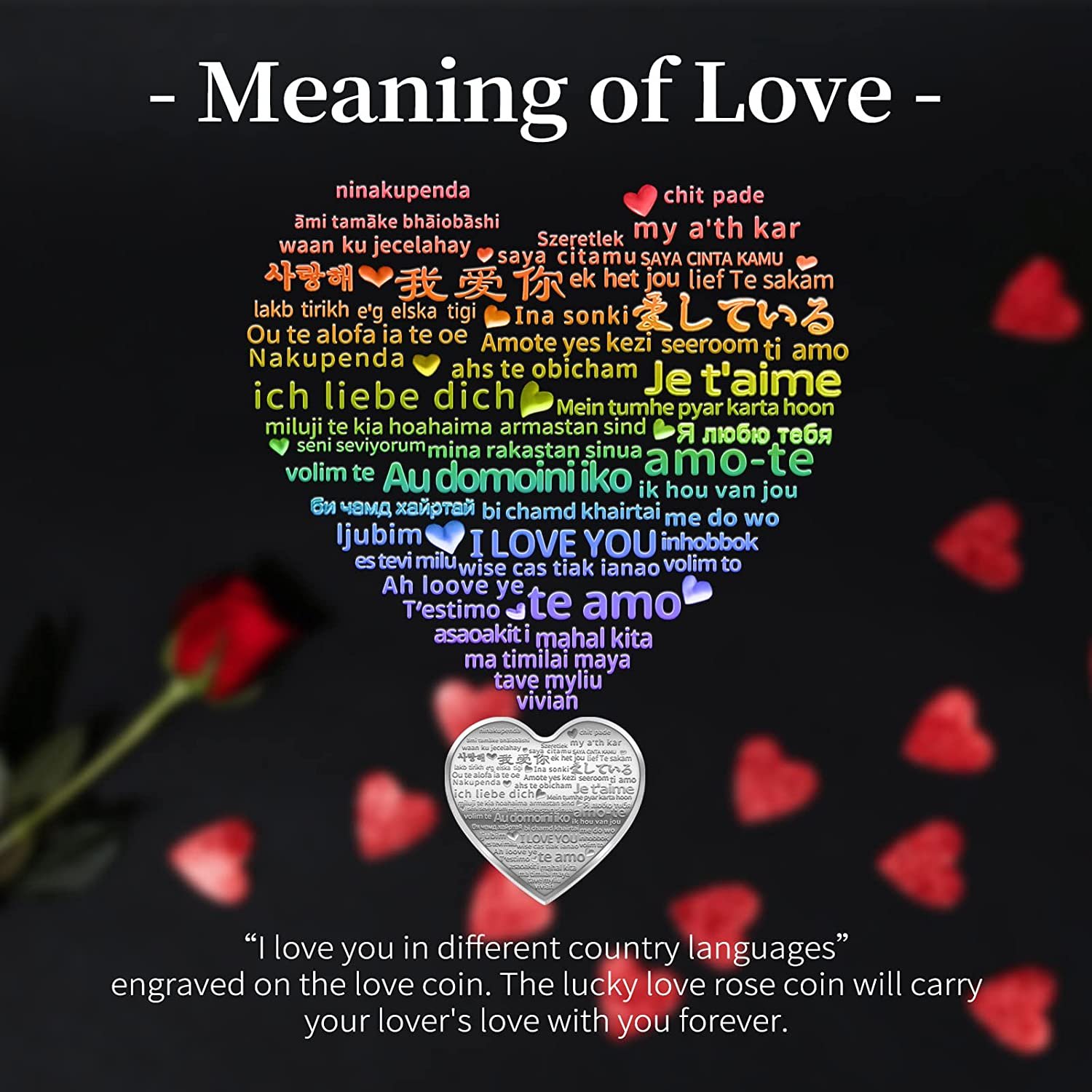 "I love this Heart Shaped Rose Coin. It's stunning and artsy. My boyfriend got two, one for him and one for me and I thought he spent a fortune on it! It really is that gorgeous."
- Katie L., Warsaw, Indiana.