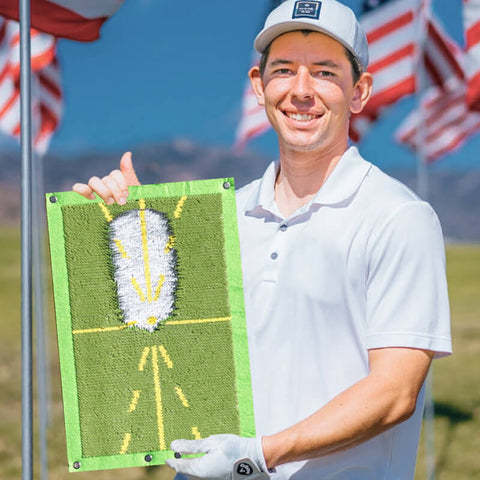 Unlock Your Swing Potential
Boost your golfing potential with the Golf Swing Tracker Mat. Its real-time feedback sharpens your technique, deepening your understanding of each swing. The result? Enhanced accuracy and consistency on the course. No matter your skill level, this mat fast-tracks your progress, revolutionizing your golf performance. Master your swing and elevate your game.
"The Golf Swing Tracker Mat offers invaluable immediate feedback. It fast-tracks progress and truly helps master swing technique." - Samuel T.
Your Anywhere Golf Coach
With the Golf Swing Tracker Mat, perfect your swing anytime, anywhere. This portable trainer easily fits any location, from your backyard to a hotel room. Practice and improve your golf swing irrespective of your location, turning any space into your personal training ground.
"This mat is great for when I can't make it to the golf course. It turns my backyard into a practice range. I've even taken it on vacation!" - Jake G.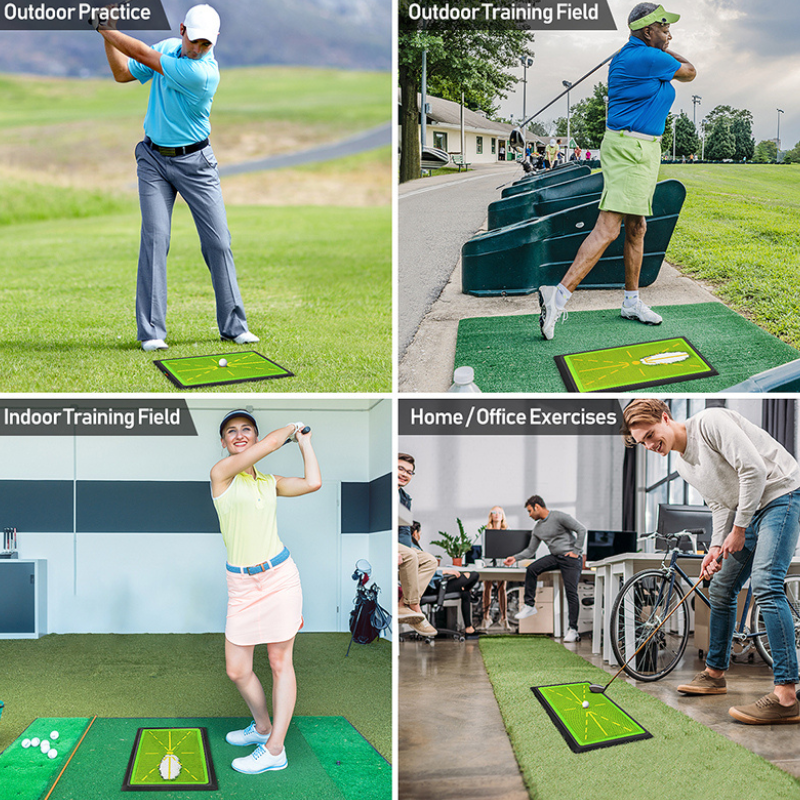 MASTER YOUR SWING PATH
Improve your golf swing by mastering your divot.A divot tells you everything about your swing. Seeing an instant representation of your divot, helps you build muscle memory for that perfect swing.
✔️ Progress Tracking
✔️ Can be used anywhere
✔️ Improves Game Performance
✔️ Get instant feedback
SHIPPING
We would greatly appreciate your patience and understanding as we work to meet demand while ensuring that every piece meets our high-quality standards.
Click ADD TO CART To Order Yours Now!