Whether it's a long-standing tradition or a first for your family, Christmas cards are a great way to spread holiday cheer. Get creative with a quirky picture and make sure your message has personality! So Christmas card saying will you use this year?
Maybe you want a classic Christmas quote, or maybe you prefer a cute Christmas saying. Whichever style you're going for this season, we've put together some fantastic Christmas sayings for cards. Keep reading to find the perfect line for your family's Christmas card.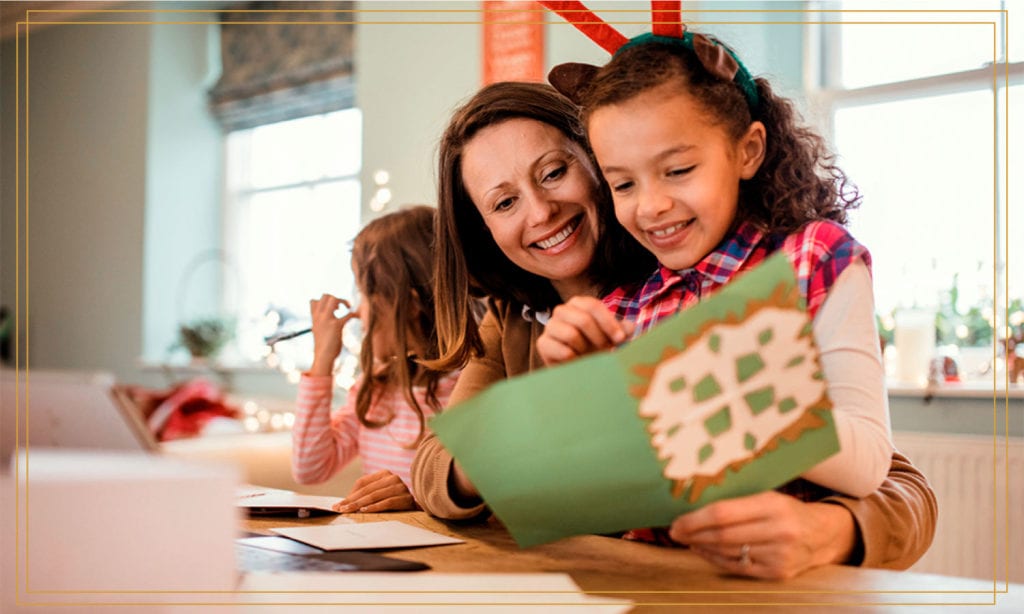 Bring joy to your friends and family with a funny, Christmas-inspired saying. It's one of the jolliest holidays, after all. Before you know it, all of your relatives will be talking about your witty Christmas spirit. For the best reaction, pick a universally relatable message.
That warm feeling isn't just the Christmas spirit. I think you left the oven on.
Christmas is Claus for celebration!
May your fun be large and bills be small this year. Merry Christmas!
I put so much thought into your gift that it's now too late to get it. Merry Christmas anyways!
The best thing we all teach our kids about Christmas is honesty. "Sure…there's a real Santa Claus."
Christmas is mostly for children. But we adults can enjoy it too until the credit card bills arrive.
This holiday, let's be more Christmas Carol ending and less Christmas Story beginning… where he shoots his eye out.
Christmas is not about presents. It's about family… and spiral ham…. and who in the family is bringing the spiral ham?
You make me love Christmas even more than I already do. And that's saying something because I have all nine of Santa's reindeer tattooed on my left thigh.
Bring on the joy! Bring on the cheer! Bring on the present swap game… I always dominate!
The only app I'd like for Christmas is a "happy holiday."
Religious Christmas Card Sayings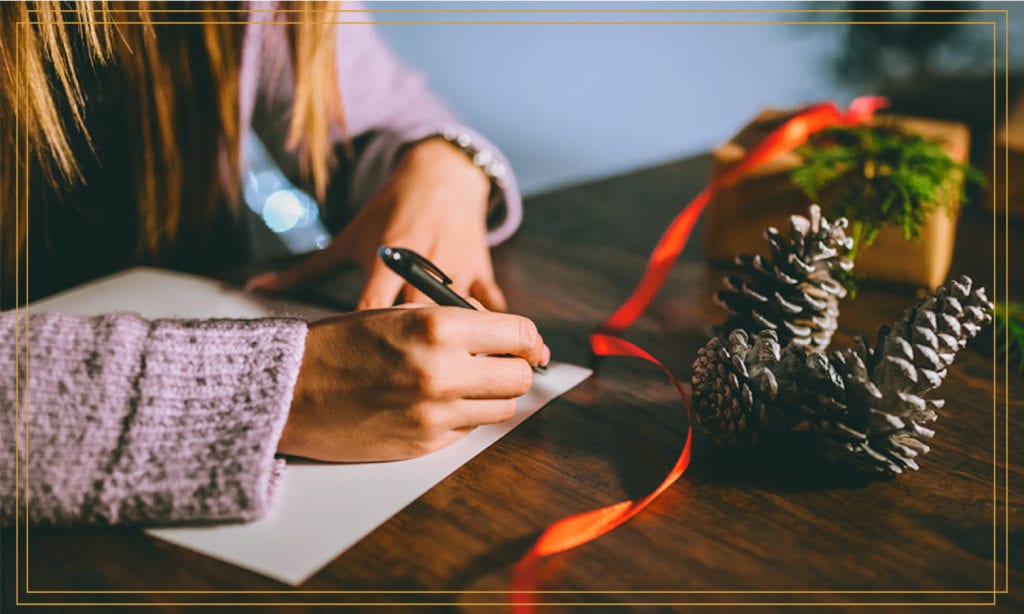 For many, Christmas marks the anniversary of the birth of Jesus Christ. What better time to express your faith than during such a holy season? These religious Christmas card sayings are sure to remind everyone why they are celebrating.
This Christmas give the gift of love and the gift of joy, and you will receive the gift of the Lord.
Feel the waves of love and peace settle over the world this Christmas. The King is here and love is all around.
May all your Christmas wishes come true and God's love wash over you this new year.
The Lord is holding your family closes on a Christmas night as you join in a joyful song: Joy to the World!
Hold this time close to your heart and feel the warmth of God's love this holiday season!
From the light of the world to the smallest twinkling light, let the spirit of the Lord illuminate your way all year long.
Joy, grateful tidings, and a chance to rest and reflect on the blessings of God — all this I wish for you this year.
May the Lord send all His wonderful gifts this holiday season!
Let the Lord guide you this Christmas season and warm your heart all winter long.
Let the Lord send good tidings and the angels ring with joy! I wish you gladness and peace in the new year!
May God bless you and let this Christmas season bring comfort and joy to you and your family.
May the harmony of Christmas stay in your heart all year round and may the Lord send his blessings.
This Christmas let hope warm your heart, love warm your family, and the Holy Spirit warm all mankind.
Hosanna and blessings to us all as we remember the birth of our Lord and Savior. Happy Holidays.
Make a joyful noise! Hallelujah — Christ was born, let us rejoice in his glory!
Classic Christmas Card Sayings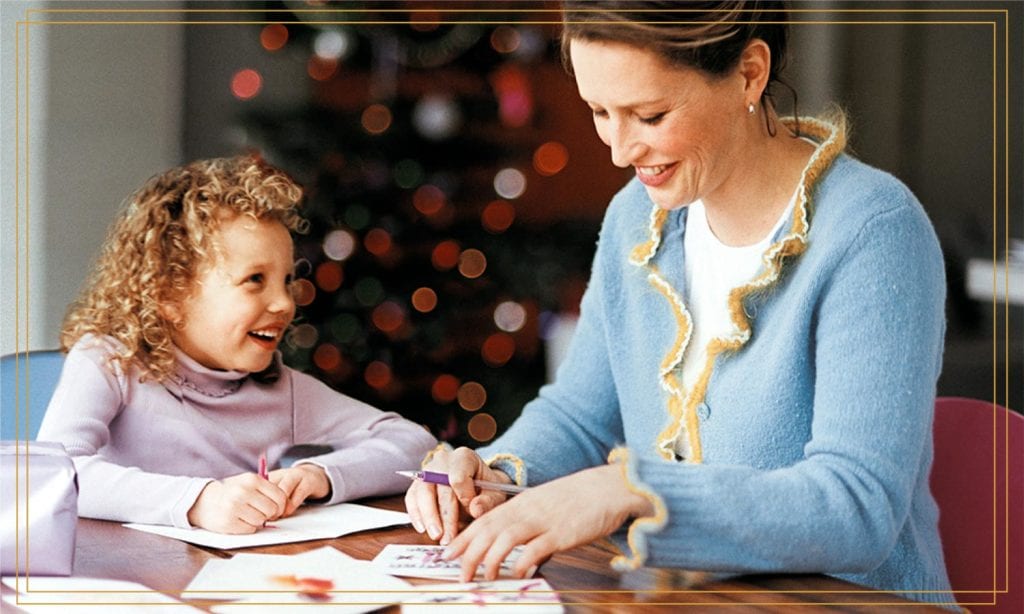 Using a classic Christmas saying on your card is a surefire way to spread love and warmth. You just can't go wrong with a classic! Let your loved ones know you're thinking about them with a timeless message this year.
May your days be filled with magic and holiday cheer!
Merry Christmas with lots of love.
May the sights and sounds of Christmas work their merry magic in your heart.
May the Christmas season fill your home with joy, your heart with love, and your life with laughter.
Here's to a season filled with warmth, comfort, and good cheer!
Hope you have a remember-forever-and-ever kind of holiday.
May the magic and thrill of the holiday season stretch on!
Whatever is beautiful, whatever is meaningful, whatever brings happiness, may it be yours this holiday season and throughout the coming year.
To those we love and see each day and other loved ones far away, to all good friends who mean so much, and those with whom we're out of touch…Wishing you every happiness this holiday season and throughout the coming year.
Unwrap yourself in a joyful Christmas.
Merry Christmas & Happy New Year!
Have a holly, jolly Christmas!
Cute Christmas Card Sayings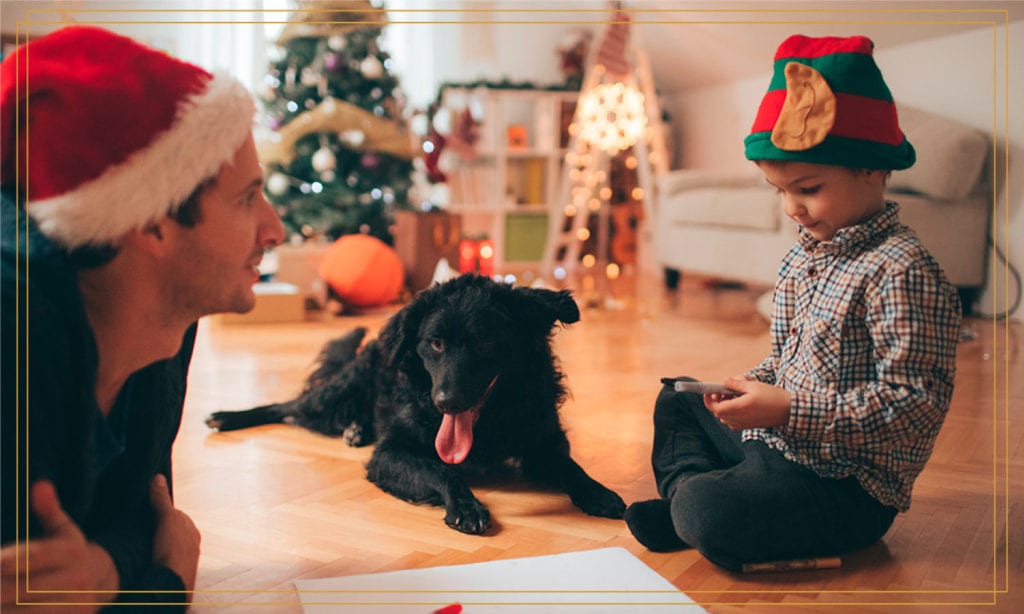 No one is immune to the cheerful effect of a cutesy Christmas card. One of the sayings below accompanied by playful pictures of you and your family will make a delightful holiday card. You can even lay on the charm by including images of your pet!
Merry Kiss-mas!
Hope this season finds you all wrapped up in happiness!
Have a paw-positively delightful holiday!
Jolly holly-days to you and yours!
Merry up and have your best Christmas ever!
HO! HO! Hope your holidays are filled with fun!
Christmas…hope yours is all about the merry!
Merry Christmas to someone who's always on Santa's "nice" list!
Dear Santa, Define "good."
Candy cane wishes and mistletoe kisses!
It will be a silent-ish night!
What happens under the mistletoe stays under the mistletoe!
Some call it chaos, we call it family — Merry Christmas!
Christmas Card Quotes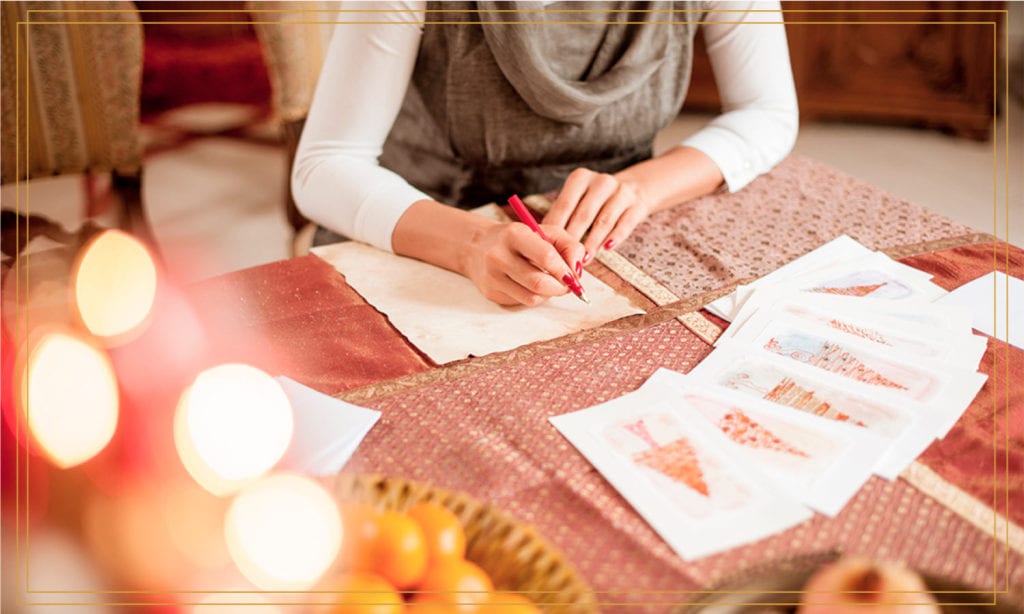 Famous quotes often provide thought-provoking insights. Use a Christmas quote to share a morsel of wisdom and affection with your loved ones this year. It will give your Christmas card a whole new sentimental meaning.
"Christmas waves a magic wand over this world, and behold, everything is softer and more beautiful". Norman Vincent Peale
"Happy, happy Christmas, that can win us back to the delusions of our childish days; that can recall to the old man the pleasures of his youth; that can transport the sailor and the traveler, thousands of miles away, back to his own fireside and his quiet home!" Charles Dickens
"One of the most glorious messes in the world is the mess created in the living room on Christmas day. Don't clean it up too quickly." Andy Rooney
"God bless us, everyone." Charles Dickens
"There has been only one Christmas — the rest are anniversaries." W.J. Cameron
"Hark how the bells, Sweet silver bells, All seem to say, Throw cares away!" Carol of the Bells
"Christmas is the season for kindling the fire of hospitality in the hall, the genial flame of charity in the heart." Washington Irving
"Gifts of time and love are surely the basic ingredients of a truly merry Christmas." Peg Bracken
"I wish we could put up some of the Christmas spirits in jars and open a jar of it every month." Harlan Miller
"At Christmas, all roads lead home." Marjorie Holmes
"Gifts of time and love are surely the basic ingredients of a truly merry Christmas." Peg Bracken
"What if Christmas, he thought, doesn't come from a store? What if Christmas…perhaps…means a little bit more!" Dr. Seuss, How the Grinch Stole Christmas!
"Remember. No man is a failure who has friends. Thanks for the wings. Love, Clarence." It's a Wonderful Life
"Our hearts grow tender with childhood memories and love of kindred, and we are better throughout the year for having, in spirit, become a child again at Christmastime." Laura Ingalls Wilder
Hopefully, you were able to find a fitting saying for your Christmas card this year. You can't go wrong with any of these Christmas phrases! If you'd like some more inspiration this season, check out our ideas for the best Christmas gifts to send with your card. Have a very merry Christmas!